Our collection of preferred business partners we would gladly recommend.

Cossio Insurance Agency
Insurance for Inflatables, Amusement Devices & More
Cossio Insurance Agency provides quality, low cost inflatable insurance for bounce houses, inflatable slides, jumpers & more! Whether you need Party Rental Insurance or have an indoor inflatable business, our staff specializes in finding competitive insurance quotes for your individual risks. Contact Cossio today!
Why we recommend them
Insurance is necessary no matter what line of business you're in. Cossio Insurance Agency is a trusted name in the inflatable industry. For years they have been a solid solution for checking off this very important business task.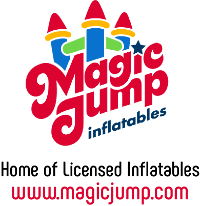 Magic Jump Inflatables
Trusted Party Companion, Proudly American
Magic Jump helps entrepreneurs launch their own businesses by providing premium inflatable products for their party rental and family entertainment center ventures. We help businesses by sharing a wealth of more than 20 years of experience and knowledge in the industry to help them become successful.
Why we recommend them
We started partnering with Magic Jump because they truly provide stellar service for all of their clients - large and small. Their inflatable product line is affordable, diverse, and of the highest quality. You can trust in their product and their custom service should you require it.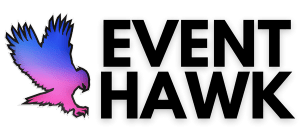 Event Hawk
Party Rental Marketing
We help turn your InflatableOffice website into a money making machine! Our proven funnel system is used by hundreds of party rental business owners and turns clicks into paid bookings through text message marketing. We also offer done for you marketing services as well as free and paid marketing courses including SEO, Google Ads, and Social Media Marketing for trending platforms like Facebook & Instagram.
Why we recommend them
We have known and worked with the owner for a long time. In fact he is a very heavy user of InflatableOffice software and has enjoyed helping others advance their businesses like he is advancing his through Event Hawk. Marketing is essential to any business and Event Hawk is a company that is great at giving their users personal attention, helping you setup your marketing plan, and teaching you to find sales instead of waiting for them.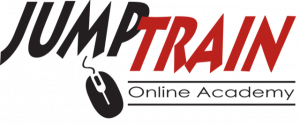 Jump Train Online Academy
Good Employees Don't Train Themselves, Until Now
Your employees weren't born knowing how to stake down an inflatable slide. JumpTrain teaches them the tools of the trade, saving you time and money.
Why we recommend them
JumpTrain has built a great video training system that you can use to keep all your employees trained in this high turnover business. They've been supportive partners of ours and have even provided a 20% discount to all of our users. Contact us for the coupon code!

InflatableOffice Web Design Solutions
Websites Integrated Flawlessly with InflatableOffice Rental Software
We build and host WordPress websites for rental businesses. Our website solutions are designed, optimized, and built to help you get the most out of InflatableOffice's rental business software.
Why we recommend them
They are experts at building, hosting, and integrating your rental website with InflatableOffice software. They know it better than anyone because they also develop it!